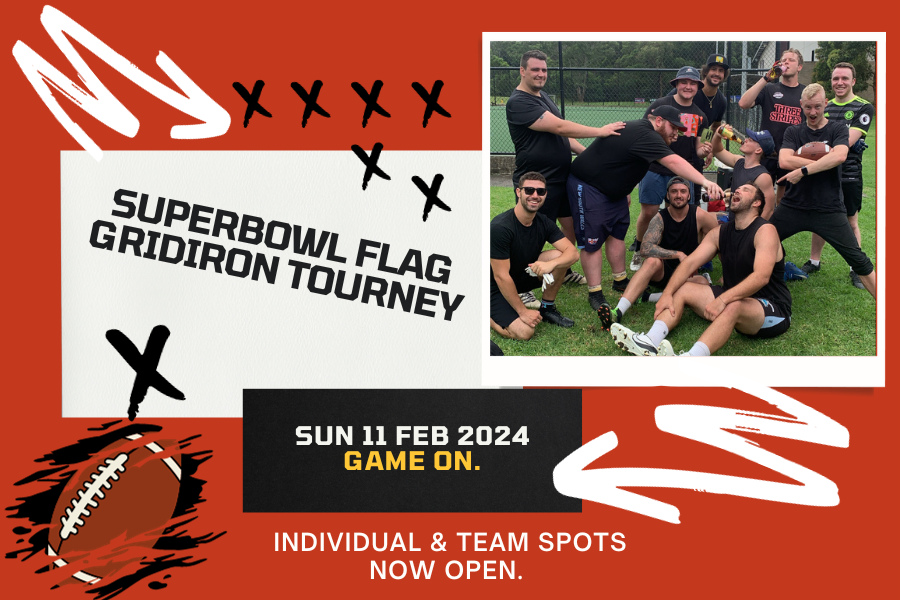 Superbowl Flag Gridiron Tournament 2024
Urban Rec's infamous Super Bowl Flag Gridiron Tournament is back in 2024. Held in Wollongong, this event attracts Flag Gridiron enthusiastics from all across the state.
This year we'll be hosting 8 teams, two divisions (recreational and intermediate) AND a juniors' showcase game. The tournament commences at 9a and spectators can enjoy all the bells and whistles of an American tailgate party. Expect a hot dog stand and a charity bar with stereotypical tailgate vibes.
Men's and mixed divisions
Recreational mixed division with individual registration option
Game on!
Learn More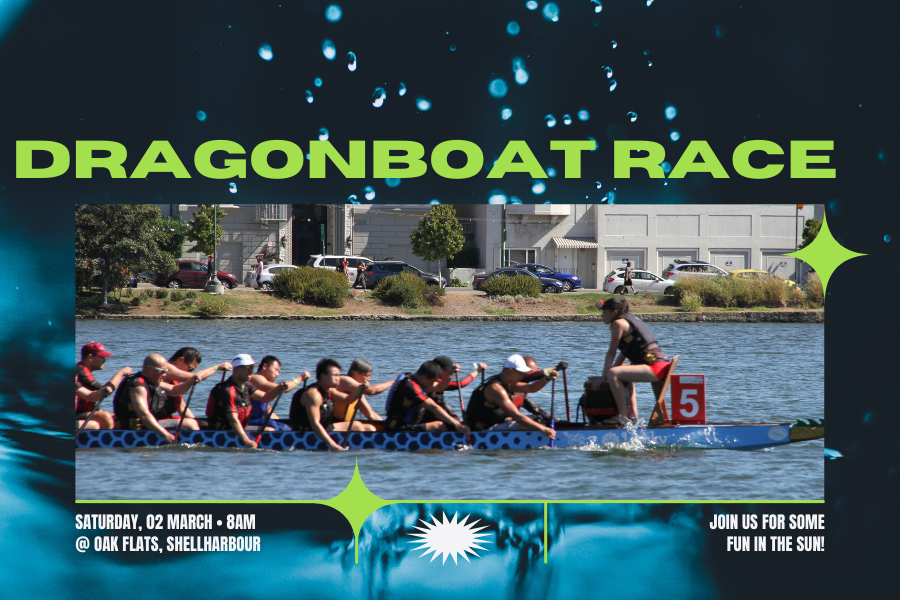 Dragonboat Festival
Ever heard of Dragonboat racing and totally confused? Or seen it and wanna give it a go? → Now is your chance!
Join the Urban Rec Dragonboat team and battle it out over 200 metres on Lake Illawarra. It's great for bonding, team building and some cheeky exercise!
If you've got a group of 20, let us know and we'll shoot you through a discount code to register as a group.
Your registration includes:
A special Urban Rec Dragonboat shirt
Training day (required to participate in race day)
Paddles
Drummers
Strict registration deadline = 10 February 2024.
Paddle It Up! Shirt Included
Learn More