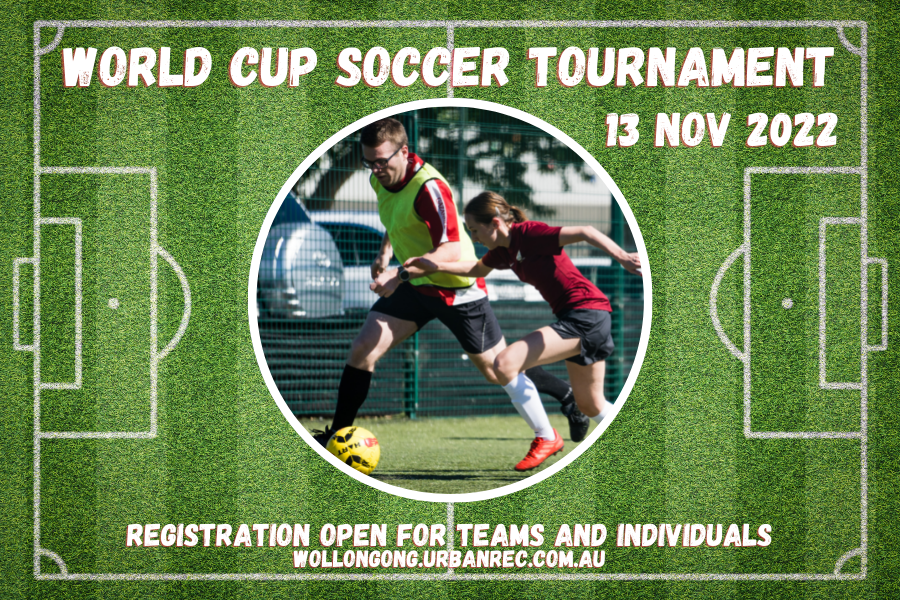 World Cup Soccer Tournament
The FIFA World Cup is quickly approaching, so we decided to host our own version of a Soccer World Cup. Options to register as a team or as an individual to be placed on a team with some soon-to-be-friends!
What to expect?
Round robin tournament with playoff brackets
Intermediate & recreational skill level divisions
Toe-tapping music
Positive vibes
Post tourney celly at the pub
Stellar Event Hosts
Prizes
Fun times
NOTE – Registration for this event will open in July. Start to gather your A-team or get ready to make new friends!
Registration opens in July.